General Director of Unit-Consulting Tatiana Sorokina will address the topic "How to ensure product off-take?" at her workshop during the autumn International industrial exhibition HouseHold Expo-2019 within the framework of the Day of Regional Retail at Crocus Expo IEC. The programme comprises the following practical cases:
"Four tools of efficient product off-take regulation"
Category management foundation: product range classification based on customer preferences
Strategy of working with products based on sales and profitability analysis
Rules for building product range matrices: store formats and regional matrices
Which report types are necessary for efficient sales planning?
Sales stimulation. How to invest in guaranteed profit instead of budget expenses?
The workshop will discuss the experience of projects for retail networks of household and décor products, manufacturers of household products that have been successfully implemented in 2016-2018.
Speaker: Tatiana Sorokina, general director of Unit-Consulting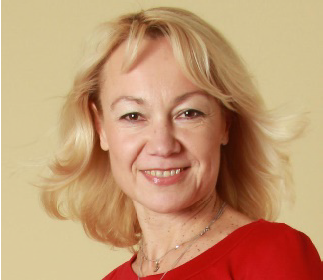 Tatiana Sorokina, general director, Unit-Сonsulting, over 87 successfully implemented large-scale projects on increasing the efficiency of sales, 16 years in sales consulting and 10 years in real business. Author of the methodology "Defining the reserves of sales growth". Lecturer of MBA programmes at business schools. Author of bestsellers: "Subsidiary network: development and management, "Distribution system. Tools of creating competitive advantage". Among her clients are Marya Trading House, Arben Gallery, Union, Business-Bouquet, Elt, Vostochny Put, Peligrin Maten and others.
Results of the spring exhibitions
Brands displayed at the exhibitions
September 10 – 12, 2019, Crocus Expo Center, pavilion 2, halls 9, 10 and 11, Moscow, Russia
Business programme producer
Galina Shevchenko, This email address is being protected from spambots. You need JavaScript enabled to view it.
+7 (910) 426-01-61, +7 (495) 363-50-32