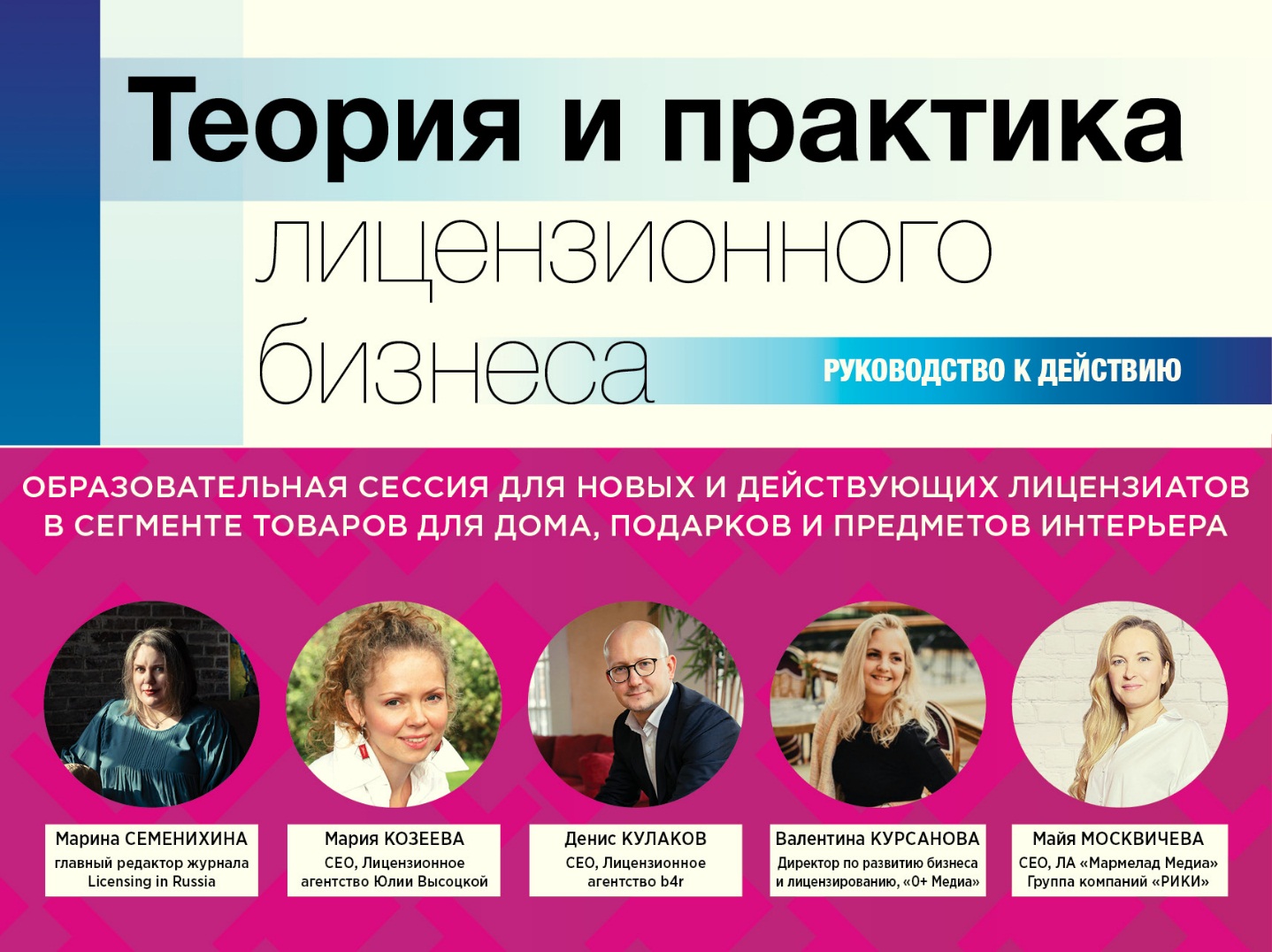 For new and current licentiates in a segment of goods for home and country life, gifts and goods for interior in the framework of the Business program of the international exhibition HouseHold Expo autumn 2021 an educational session 'Theory and practices of licensed business' will take place. Organizer: Licensing in Russia.
An event will take place on September 15, at hall 11 of Crocus Expo IEC at 2 pm to 3:30 pm.
In the program:
2.00 pm – 2.15 pm

FUNDAMENTALS OF LICENSING: HOW TO SPEAK THE SAME LANGUAGE WITH PROFESSIONALS OF THE INDUSTRY

Marina SEMENIKHINA1, Executive director, Editor – in - Chief of Licensing in Russia magazine, representative of Licensing International in Russia

2.15 pm – 2.30 pm

LICENSED BRAND AND GOODS ARE THE UNIFIED VALUES

Maria KOZEEVA2, CEO, License agency of Yulia Vysotskaya

2.30 pm – 2.45 pm

PRACTICS OF SUCCESSFUL BUSINESS WITH LICENSES OF LIFESTYLE

Denis KULAKOV3, CEO, license agency b4r

2.45 pm– 3.00 pm

PITFALLS OF LICENSED CONTRACTS: HOW TO AVOID UNLPANNED EXPENSES

Valentina KURSANOVA4, Director of business development and licensing, 0+ Media

3.00 pm – 3.15 pm

PRACTICS OF SUCCESSFUL BUSINESS WITH ANIMATED BRANDS

Maia MOSKVICHEVA5, CEO of Marmelad Media LA, Riki Group of Companies the topic is being clarified

3.15 pm – 3.30 pm

Q&A session
Useful links
Novelties and premieres AUTUMN 2021
Opening hours and how to get there
September 14 – 16, 2021, Moscow, Crocus Expo IEC
Autumn novelties and premieres on the website www.expo-retail.ru
We are looking forward to seeing you at Household Expo, Christmas Box. Podarki, Stylish Home. Gifts, ChemiCos and ChemiCos Beauty – the biggest B2B consumer exhibitions of homewares and country life products, furnishings, gifts and festive products, household chemistry, cosmetics and personal care products!