Natalia Preobrajenskaya, recognised expert in interior design and art historian, will once again be a speaker of the business programme of HouseHold Expo and Christmas Box. Podarki autumn 2021 international exhibitions (September 14-16, 2021, Crocus Expo).
Key topic of the workshop will be the best cases of a good-selling New Year shop window design:
Shop window as a book cover: it should be gripping and promise new impressions
An invitation to learn an exciting story. Storytelling as a sales tool
How to tell a New Year story with the help of a show window design
Three window display types: for sales, for product presentation and emotional displays. The New Year shop window is the most emotional and sincere. Window displays of world-famous lux brands and Paris department stores for inspiration.
The New Year shop window should motivate the consumers to share it via social networks (especially via Instagram)
Regional specifics of a shop window design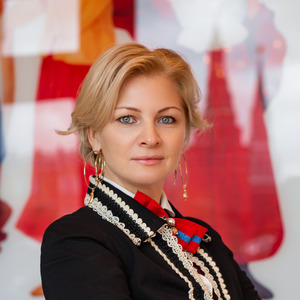 Natalia Preobrajenskaya is an art historian, chief designer of "Uyutnaya kvartira" ("Cosy apartment") studio, permanent author of interior websites, leading expert of Houzz portal (over 110 expert articles). Designer of trend books for leading Russian developers. Winner of "Bitva Disainerov-2019" ("Battle of designers") project (RBC-Style). Invited lecturer at branch universities and design schools, speaker at Russian and international professional conferences and exhibitions. Creator of "Interior design from 0 to PRO" course for Skillbox online university.
The business programme of the exhibitions will also include:
Day of Regional Retail
Effective sales cases
Conferences on branding, design and merchandising
Day of Digital Marketing
Business meetings with retail chain representatives and private label managers
Special events for the technologists of manufacturing companies and HoReCa representatives within the framework of ChemiCos
Contests:
4th International contest in the sphere of household goods HouseHold Russia Award-2021
Contest "The best design and layout in a home goods store" – contest for designers, decorators and merchandisers of retail chains, stores and studios
September 14 – 16, 2021, Moscow, Crocus Expo IEC
Autumn novelties and premieres on the website www.expo-retail.ru
We are looking forward to seeing you at Household Expo, Christmas Box. Podarki, Stylish Home. Gifts,
ChemiCos and ChemiCos Beauty – the biggest B2B consumer exhibitions of homewares and country life products, furnishings, gifts and festive products, household chemistry, cosmetics and personal care products!