The business programme of HouseHold Expo spring 2021 International exhibition to take place on March 23-25, 2021, at Crocus Expo IEC will include a new topical workshop by Alexey Babushkin "Changes in customer behaviour in times of the pandemic". Participants of the workshop will learn about the tendencies of 2020-2021, discuss what has the changed in the customer behaviour from the start of the pandemic and how to use the current market situation in order to increase sales in the most efficient way:
Crisis: time of downfall or opportunities?
The customer has run out of money
What is being bought and what to sell?
Where to go: offline or online?
Advantages of sales through intermediaries and direct sales?
How to increase sales in times of self-isolation
How to motivate clients to recommend the product
Speaker: Alexey Babushkin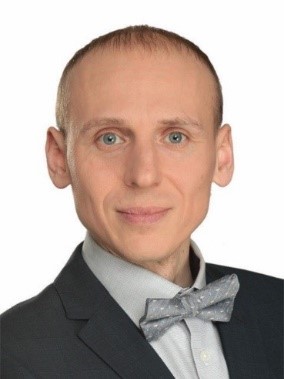 Alexey Babushkin – leading Russian expert in networking and business coach. Chief editor of the magazine about useful relations "Networking in Russia". Author of books "Effective networking" and "101 recommendations about networking". Nominee of the award "Person of the Year" according to the magazine "Delovoy kvartal". Invited mentor at the University of the Civic Chamber of the Russian Federation. Author of a blog about networking and useful relations. Host of author's video project "Famous people about networking"
March 23 – 25, 2021, Moscow, "Crocus Expo" IEC, pavilion 2, halls 9, 10 and 11
Participation in the event is free after an online registration.
We are looking forward to seeing you at Household Expo, ChemiCos, Stylish Home. Gifts, Christmas Box и Dacha Outdoor –
the biggest Russian B2B exhibitions of household goods, country life products and gifts!
Business programme producer
Galina Shevchenko, This email address is being protected from spambots. You need JavaScript enabled to view it.
+7 (910) 426-01-61, +7 (495) 363-50-32