Recognized interior design expert and art historian Natalia Preobrajenskaya will take part in the business programme of Stylish Home. Gifts and Christmas Box. Podarki spring 2021 international exhibitions (March 23-25, 2021, Crocus Expo, Moscow) for the first time.
The programme is going to include two presentations:
Christmas Box which is guaranteed to attract customers: top ready combinations of New Year decorative items, the right consumer promotion and the trends of 2021/2022, explosive sales. The presentation will take place within the framework of Christmas Box. Podarki exhibition
What trend hunters are silent about: interior décor tendencies of 2021 which will shock us, and effective techniques for increasing sales. The presentation will take place within the framework of Stylish Home. Gifts exhibition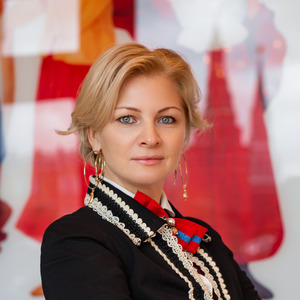 Natalia Preobrajenskaya is an art historian, chief designer of "Uyutnaya kvartira" ("Cosy apartment") studio, permanent author of interior websites, leading expert of Houzz portal (over 110 expert articles). Designer of trend books for leading Russian developers. Winner of "Bitva Disainerov-2019" ("Battle of designers") project (RBC-Style). Invited lecturer at branch universities and design schools, speaker at Russian and international professional conferences and exhibitions. Creator of "Interior design from 0 to PRO" course for Skillbox online university.
March 23 – 25, 2021, Moscow, "Crocus Expo" IEC, pavilion 2, halls 9, 10 and 11
Participation in the event is free after an online registration.
We are looking forward to seeing you at Household Expo, ChemiCos, Stylish Home. Gifts, Christmas Box и Dacha Outdoor –
the biggest Russian B2B exhibitions of household goods, country life products and gifts!
Business programme producer
Galina Shevchenko, This email address is being protected from spambots. You need JavaScript enabled to view it.
+7 (910) 426-01-61, +7 (495) 363-50-32