Exclusive analysis of the Russian market of New Year products in 2020: conservative tendencies or reorientation will be presented by Step by Step Group of Companies – a permanent partner of Christmas Box. Podarki exhibition – within the framework of the business programme of spring 2021. The 14th International exhibition Christmas Box. Podarki will be held from March 23 to 25 at "Crocus Expo" IEC.
The presentation of Step by Step Group of Companies will include both standard data on the markets of New Year trees and decorations and data from a research which was launched in November 2020 with the aim to find out if consumer preferences for New Year wares had changed.
The programme will include:
Types of trees, estimated sales volumes
Types of decorations, estimated sales volumes
Import and export indicators
Key tendencies in the segments
Average product prices, price segmentation
New trends of production and consumption
Consumer preferences and willingness to spend
Speaker – Irina Zabegaeva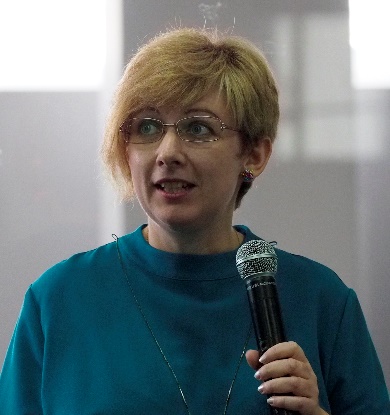 Irina Zabegaeva, Project manager at Step by Step Group of Companies
Management of over 400 marketing research projects. Coordination of turnkey projects from the moment of receiving the terms of reference to the moment of presenting the results. Speaker at industry events (exhibitions, conferences). Author of articles for industry periodicals. Huge personal experience in the creation of marketing strategies, marketing programmes, brand concepts, media plans, communication strategies, analytical research, data processing and business planning. Employee of the company since 2007.

About the Group of Companies
Step by Step Group of Companies started as a merger of key business fields of Step by Step Marketing Agency and other companies of related industries. At the moment Step by Step Group of Companies offers a full range of consulting and marketing services, creating the opportunity to support management decisions and develop the businesses of their clients in the following areas:
Management and marketing consulting
Marketing research
Branding
March 23 – 25, 2021, Moscow, "Crocus Expo" IEC, pavilion 2, halls 9, 10 and 11
Participation in the event is free after an online registration.
We are looking forward to seeing you at Household Expo, ChemiCos, Stylish Home. Gifts, Christmas Box и Dacha Outdoor –
the biggest Russian B2B exhibitions of household goods, country life products and gifts!
Business programme producer
Galina Shevchenko, This email address is being protected from spambots. You need JavaScript enabled to view it.
+7 (910) 426-01-61, +7 (495) 363-50-32