Within the framework of the business programme of HouseHold Expo autumn 2020 exhibition Ekaterina Bogacheva, international expert in retail trade and merchandising, will talk about "The symbiosis of virtual and real trade. New merchandising. Increasing sales by 600%". The workshop will take place as part of the annual programme of business seminars "GOODS, EFFECTIVE SALES, LOYAL CUSTOMER".
Speaker – Ekaterina Bogacheva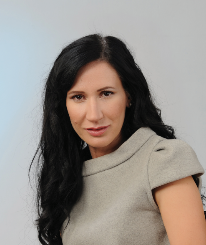 Ekaterina Bogacheva – consultant in retail trade, consults in the sphere of branding and merchandising since 1995 in Russia, the Baltic region, Ukraine and the Republic of Belarus, owner of the trademark "Academy of Merchandising" (design and marketing for trade), GLOBALTEAM International Marketing Consultants, Inc. (the USA), scientific editor of translation and co-author of chapters of the textbook on merchandising "Principles of Merchandising" by G.Sand (the USA), member of the expert council "MBS", first director of the club of Belarusian brands, merchandising trainer since 1999, author of the multimedia book "Merchandising for employees of retail businesses", author of legendary seminars "Effective merchandising – controlling the desire to buy" and "How to make an exhibition most effective". Owner of www.merchbook.com
Novelties and premieres of the exhibition
September 15-17, 2020, Moscow, Crocus Expo IEC, pavilion 2, halls 9, 10 and 11
Participation in the event is free after an online registration.
We are looking forward to seeing you at Household Expo, Stylish Home. Gifts and Christmas Box. Podarki – the biggest Russian B2B exhibitions of household goods, country life products and gifts!
Business programme producer
Galina Shevchenko, This email address is being protected from spambots. You need JavaScript enabled to view it.
+7 (910) 426-01-61, +7 (495) 363-50-32